Training in Practice
Learn how the Water Funds training is being applied in diverse contexts.
WESTERN WATER FUNDS WORKSHOP
As the first official pilot of the Water Funds curriculum, TNC hosted a first of its kind Western Water Funds Workshop (workshop)in the city of Santa Fe, New Mexico, where four US-based collaboratives were guided through the process for determining feasibility of a Water Fund.
Each collaborative sent four representatives from their local efforts to attend the workshop, which included participants from stakeholder groups such as environmental non-profits, federal agencies, the private sector, and water utilities. A series of highly experienced mentors also joined the workshop and helped each collaborative to navigate the process and troubleshoot local issues.
The Santa Fe workshop was held to assess how well the training program can help people, cities, and geographies address their water security issues by investing in nature-based solutions, and after two days of working and learning together, feedback from the participants indicated that the workshop was largely successful. The collaboratives left Santa Fe with a firm understanding of the key concepts and an action plan to complete a Feasibility Study over the following year, which included an offer for each collaborative to participate in periodic coaching sessions in 3, 6, and 12 months.
Water Funds in North America
Learn more about the Water Funds in operation and design across North America.
AFRICA WATER FUNDS WORKSHOP
TNC convened groups from nine African countries representing nine different potential or emerging Water Funds stretching from Morocco to South Africa.
The idea was to share the fruits of TNC's two decades of experience helping to design and launch the 35 operating Water Funds it supports worldwide. City managers, utilities, and landscape authorities came together for this pioneering workshop on how to best replicate the global success of Water Funds. The workshop was hosted by the team behind the Upper Tana-Nairobi Water Fund, the first operational Fund in Africa, along with specialists from the U.S. and Latin America.
Teams attended from prospective Water Funds for the cities of Port Elizabeth, Durban, and Cape Town in South Africa; Dar es Salaam in Tanzania; Mombasa in Kenya; Kigali in Rwanda; and Addis Ababa in Ethiopia. Others represented the Sebou River Basin in Morocco, and the Okavango Basin and Delta, which would be Africa's first transboundary fund with authorities from Namibia, Angola, and Botswana.
Key sessions during the three-day training covered collecting the scientific data and financial modeling to underpin the business case for a new Water Fund, creating effective governance, and moving from theory to action plan to implementation. Trainees had completed a series of online training modules before arriving to the workshop. They were then matched with 'mentors' from existing funds or from TNC, who will be on call to advise as each new Fund progresses. Those who attended said that they were encouraged by sharing their experiences, and by the opportunities offered by the new informal network of Water Funds that the training initiated.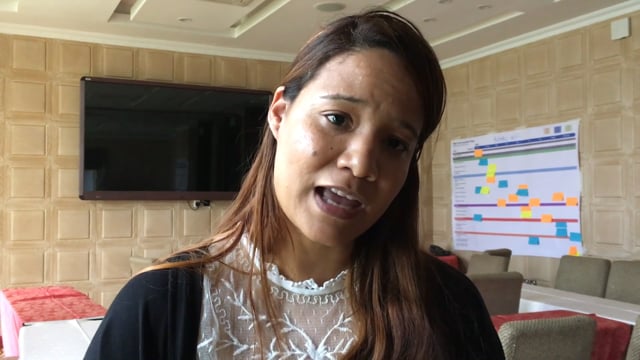 Testimonial
This has been a really great experience, especially having experts in the room.
Learn more
© Ana Guzman/The Nature Conservancy
Water Funds in Africa
Learn more about Water Funds in operation and design across Africa.
LATIN AMERICAN WATER FUNDS WORKSHOP
Over 50 water professionals gathered in Lima to participate in a 4-day Design Phase Water Funds workshop.
Participants were expected to have a familiarity with the Water Fund model and key concepts ahead of the workshop, with the support of the online training. As participants were already familiar with the model, attention was focused on the steps required for designing a Water Fund, such as establishing legal mechanisms, leading strategic planning processes, conducting business case analyses, and developing communication strategies.
Teams attended from prospective and existing Water Funds in Argentina (Mendoza), Brazil (Brasilia, Rio de Janeiro), Chile (Santiago), Colombia (Bucaramanga, Cartagena, Pasto, Santa Marta), Costa Rica (San José), El Salvador (San Salvador), Guatemala (Guatemala City), Mexico (Zacatecas), Perú (Cusco, Lima, PÍura), along with specialists from the U.S., Canada, and other Latin American countries. Experienced coaches were assigned to each Water Fund, who helped participants in navigating the process and explore potential solutions to local issues throughout the workshop.
Sessions were a mixture of expert lectures and group activities. Group activities enabled participants to explore key ideas in an engaging format, such as how to: construct a results chain; optimize a portfolio of interventions; scope a business case analysis; develop an action plan; and more. The final day provided participants with the opportunity to participate in targeted coaching sessions related to governance, finance, implementation & science, and communications.
Participants provided very positive feedback on the overall structure and content of the training, with 100% of survey respondents (n=34) noting that they would recommend this training to a colleague. The aspiration of the training is for the identified coaches to continue to help these Water Fund sites troubleshoot issues as they move forward through the Water Funds Project Cycle.
Water Funds in Latin America
Learn more about Water Funds in operation and design across Latin America.