Partnerships
Partnerships are essential drivers behind every Water Fund. The hypothesis underpinning a partnership approach is that only with comprehensive and widespread cross-sector colaboration can we ensure that sustainable development initiatives are imaginative, coherent and integrated enough to tackle the most intractable problems.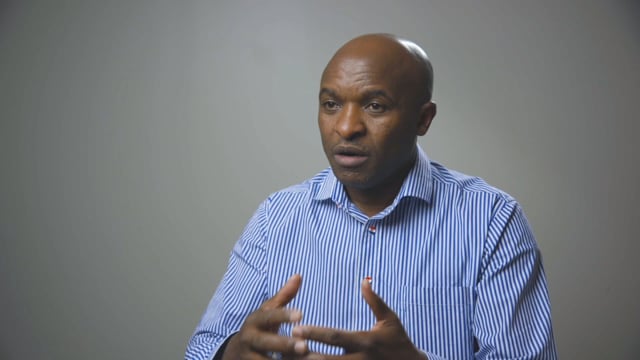 Video
Lessons from the Field
Fred Kihara, TNC describes the role of partnerships in the Nairobi Water Fund
What is the key to an effective partnership?

Lisa Wojnarowski Downes • The Nature Conservancy

What is the key to an effective partnership?

Maria Lemke • The Nature Conservancy

What is the Latin America WF Partnership?

Silvia Benitez • The Nature Conservancy

Learn more
What does a Partnership entail?
By pursuing an approach that embraces partnerships, new opportunities for development that is truly sustainable can be achieved by recognizing the qualities and competencies of different sectors and leveraging for the common good.
The partnering process will typically vary depending on the actors involved, the local context, and goals of the Water Fund. This process typically involves creating and sustaining partnerships between the public sector, business sector, and civil society. 
Key Principles for a Cross-Sector Partnership
EQUITY

Equity is not the same as 'equality'. Equity implies an equal right to be at the table and a validation of those contributions that are not measurable simply in terms of cash value or public profile. Should the partnership result in formal representation on a board (e.g. on Advisory Boards, Committees, etc.), the principles outlined regarding diversity on boards should be consulted and embraced.

TRANSPARENCY

Openness and honesty in working relationships are pre-conditions of trust - seen by many as an important ingredient of successful partnership. Only with transparent working will a partnership be truly accountable to its partner donors and other stakeholders.

MUTUAL BENEFIT

If all partners are expected to contribute to the partnership they should also be entitled to benefit from the partnership. A healthy partnership will work towards achieving specific benefits for each partner over and above the common benefits to all partners. Only in this way will the partnership ensure the continuing commitment of partners and therefore be sustainable
Conservation Partnership Center
"Working with others" is a central tenet of conservation practice today. This site provides guidance, tools, best practices, and other resources to help you and your organization enter into and maintain healthy, effective, and productive partnerships.